This. By: Jonathan Robert Martin
This Experience. What Is.
The videos are of a river near in British Columbia we live by. My partner and I hiked it a month or so ago.
It was a 22km round trip.
Magically the video in its final cut was 2:22, no effort or manipulation required!
The first mixdown I did, it happened to be 2:22pm.
See something happen here?
A lot has come to pass to be able to put this together, from my heart to yours.
This... What is This?
This... Is All there Is?
What it This?
Now.
Blessings to All!
Jonathan Robert Martin
Click here to access this movie on YOUTUBE
Click here to access this movie (2:22) on MINDS
Click here to access this movie on BITCHUTE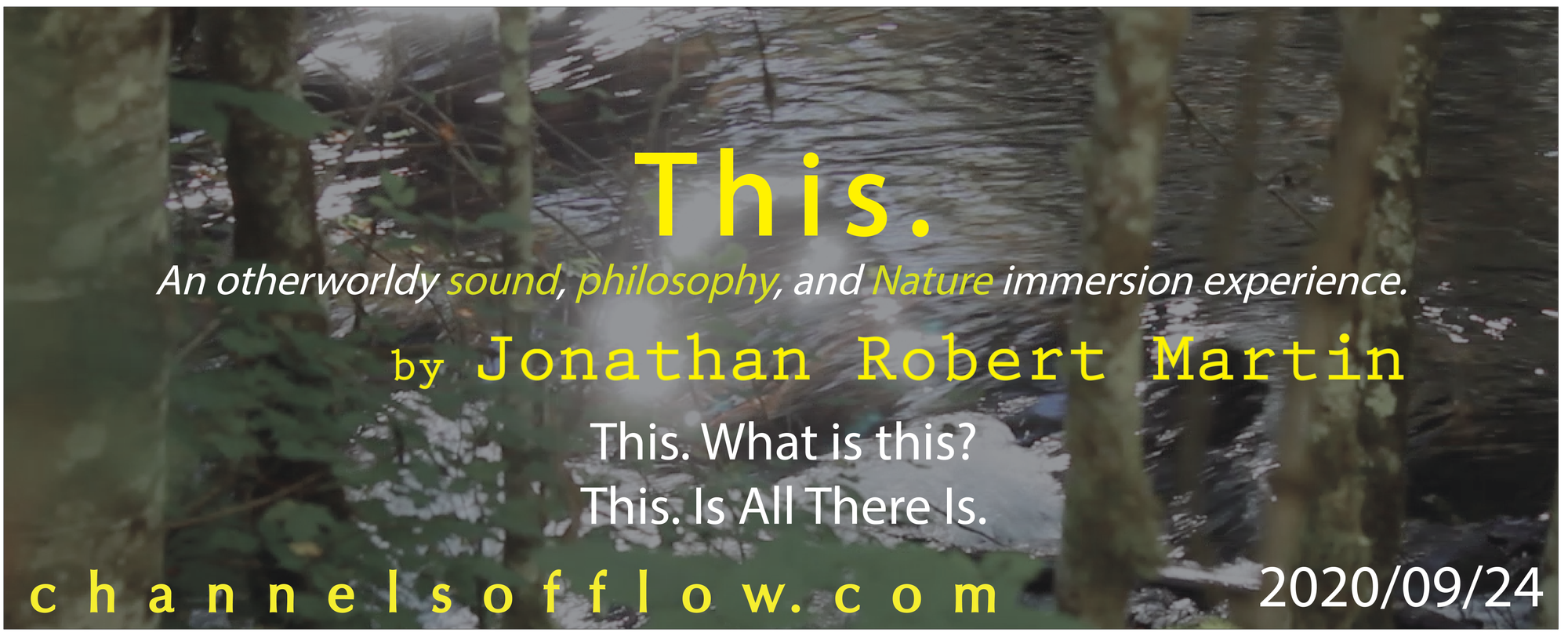 transformationalphilosophy.com
or
channelsofflow.com
Click here to access this movie (2:22) on MINDS