Help clarify the process of initiation as it meets you in Life so that we can ingrain its wisdom and show Creator we have received the message, this will help flow move.
Click the link below to access a copy of this PDF EBOOK to read online or print and read at your own leisure.
Prepare Sequenced Initiation (EBOOK) - Jonathan Robert Martin - 20200427.pdf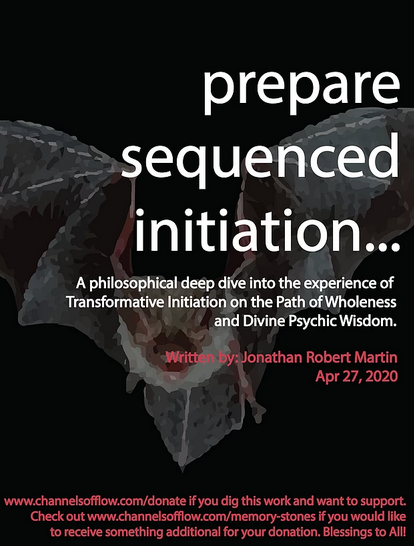 If you have resonated in any way with this philosophical journey into the beyond, you may support my work via financial contributions here. You're funds help sustain something that I may not even be able to define, so thank you for your Faith too! Blessings and may the seeds grow into the forest that we know in our hearts is possible.


Blessings,
Jonathan