DESCRIPTION:
Enjoy this journey, merging the duality that creates perpetual conflict between Authority and that which feels controlled, into Wholeness with Creator.

In this channeled exercise, I acquaint myself with the fool, one who may know the answer but pretends they do not, to receive the validation they need without needing to relentlessly assume their way through life. Hehehe. It works!

I commune with the Nature Spirits, Elemental and Ancestral energies, the Creator but I don't subscribe to a particular religion.

I followed some gifts and talents and one thing lead to another and I am venturing into psychic realms that I never knew possible to help clarify and create a grounded foundation for a thriving health.
<< Please click the link below to download your copy of the e-book.>>
Conversations Beyond: A True Vaccine to Defund the Unhealthy Relationship to Authority
Written by: Jonathan Robert Martin
Written on: June 6, 2020
Conversations Beyond (EBOOK) - A True Vaccine to Defund the Unhealthy Relationship to Authority.pdf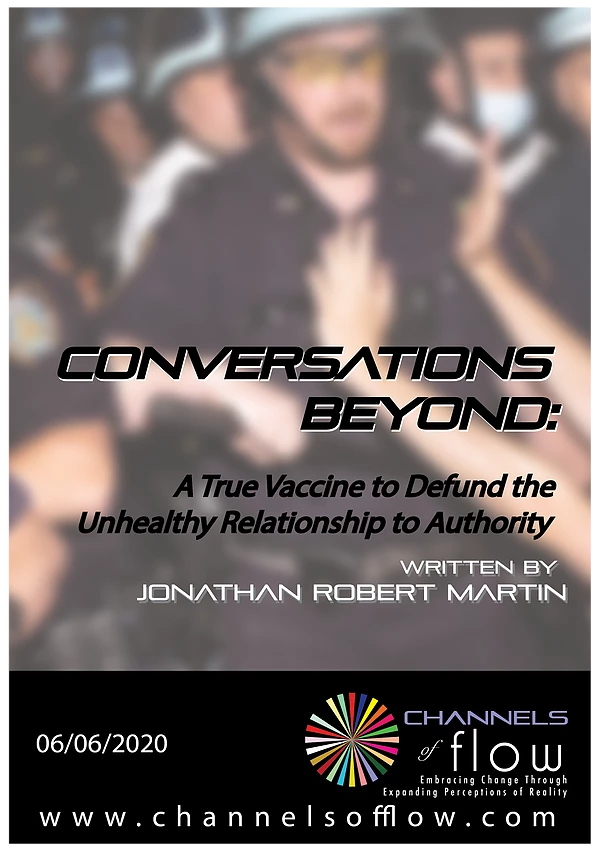 If you have resonated in any way with this philosophical journey into the beyond, you may support my work via financial contributions here. You're funds help sustain something that I may not even be able to define, so thank you for your Faith too! Blessings and may the seeds grow into the forest that we know in our hearts is possible.