Money. It impacts everyone in its own way. That is why I stress the importance that Everything is a Relationship, and All Relationships can Harmonize. The Spirit of Money is alive, it is listening, the Wholeness that represents the relationship to Creator is a wholesome relationship. Yes, the relationship to Money can be harmonized, and I am on that path. To see what is on the otherside. I have not claimed a throne, but will pursue it with all of my inquiry as it will be commanded as is our innate Right.
In this Divine Dialogue I acquaint myself with the relationship I have to money. Yes, this is my relationship, but because many Humans have been subjected to its strong influence, I assume that many others might benefit from this harmonization exercise.
Please click the link below to download a copy of the ebook.
Conversations with the Wholeness that is Money - Jonathan Robert Martin - Mar 2020.pdf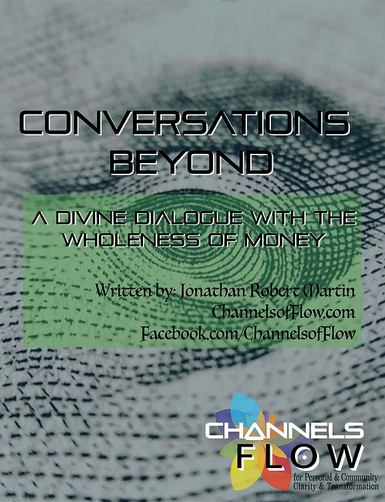 If you have resonated in any way with this philosophical journey into the beyond, you may support my work via financial contributions here. You're funds help sustain something that I may not even be able to define, so thank you for your Faith too! Blessings and may the seeds grow into the forest that we know in our hearts is possible.
Donate here:

Blessings to All!
Jonathan